3 Gen Z Questions About Faith you Probably are not Answering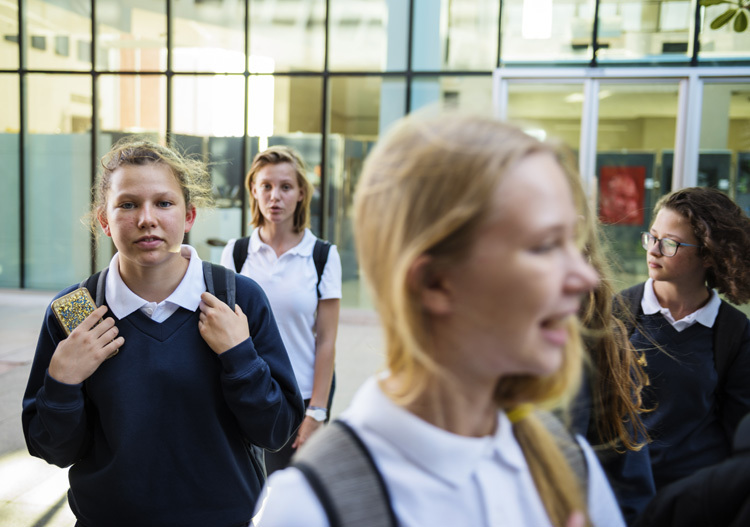 I was recently helping out at a weekly youth drop-in and, on this particular evening, only one teenager showed up. Ian was eighteen and had been coming along for a couple years now to kick around a football and shoot some pool. We led regular group discussions about God, but Ian didn't show much interest in those conversations and usually kept pretty quiet.
On this night, I was surprised when Ian decided to stick around, despite the social awkwardness of being the only teenager in the room. We made small talk while shooting pool and then Gemma, the other youth volunteer, and I started talking about God. The two of us had never really had a chance to get to know each other due to the usual noise and chaos. But we ended up having quite a long conversation about how God had first come into our lives and had really changed us. Ian listened quietly to the entire conversation (while thrashing me around the pool table).
I was so excited that Ian had been around to hear us talk openly and meaningfully about God. I was dying to know what he thought. So on the way out I asked, "What did you make of all that? That's probably the most conversation you've heard about God in a long time, huh?"
"Yeah it was interesting," he replied, followed by a long silence.
"So did it make you want to think about things some more?"
"Hmmm…I don't know. I think it's good that you have faith and that it's helped you. I know it's real for a lot of people. (Silence again) But I've never been able to really see the point of it for me."
And that was that. Ian didn't say anything else.
I was completely perplexed. How could all of what we had shared simply 'bounce off' of him with no effect? How could he miss it and not see any relevance to his own life?
Gen Z (and we believe the older generations as well) are increasingly not asking the questions we think they are asking about faith nor asking the questions we want them to ask.
We would love for them to have queries about Jesus, about the Bible and about Christianity and it would be amazing if they were actively questioning the purpose for their lives or the meaning of life in general. But most of them simply are not.
(Before we overstate the case, some teenagers and young adults do wonder about the purpose of their lives. But in our experience it feels like it takes quite a bit of effort to raise those questions to the surface.)
For many in the Gen Z age bracket, it seems as if the experience of 'today' feels so chaotic and so out of control that they are left with little energy to think about tomorrow. And with all the uncertainty in the wider world, where is the wisdom in trying to make plans for the long-term future? That's why it often feels so much easier to give in to the endless array of distractions and pleasures we as humans can rely upon to keep us happy and entertained rather than having to ponder a potential existential crisis.
In many ways, Gen Z has been inoculated against the search for any sense of overarching purpose or meaning. Teenagers and young adults leave their science classes numbed by naturalistic and materialistic explanations of the universe, explanations that leave any sense of the transcendent or metaphysical out of the equation. These explanations have buried any sense of the spiritual realm or a spiritual nature and have created a generation who possesses a surface-level belief that, "There probably isn't any one meaning in life and if there was, we couldn't know it."
So what questions are they asking? Here are three:
1. It's great that you have faith, but why should I be interested?
2. How could having faith in God make my life better?
3. Why would I want to give someone else control of my life?
Here are three practical ways you can start answering them now:
It's great that you have faith, but why should I be interested?
We can show this generation they already are interested, they just don't know it yet. Each person possesses longings that cannot be explained and cannot be fulfilled by physical explanations or physical matter alone. As Solomon writes in Ecclesiastes 3.11, "God has set eternity in the hearts of men." The challenge is that these longings have been buried under a "thick layer of cultural dust"; longings for the world to be right, the desire to connect with someone outside ourselves who can help us, the search for peace and satisfaction and a sense that there is more to this world than we can see and experience in this life alone.
So rather than trying to debate God's existence, our task with Generation Z is to help brush away the dust, stir up those longings and interpret them as the soul's desire to connect with God they don't yet know.
How could having faith in God make my life better?
As Christians, we typically start evangelistic interactions by explaining how we can be made right with God through Jesus. But for a generation who does not know God, and are not looking for Him in the first place, the offer of forgiveness doesn't sound like good news yet. That means we need to set out from a more practical starting point that can draw Generation Z toward God.
We will want to share the full gospel message and our own salvation stories. However, for an age group that is wired to wonder, "Does faith work?" individuals will find it more compelling at the outset to hear how God is making our lives better today.
Therefore, our task is to show how being connected to God helps us in the everyday 'stuff' of life. God helps us to make it through difficult times, to forgive those who hurt us, to care for others, to live life as an adventure and to not worry what others think of us because we have confidence in who He made us to be.
Why would I want to give someone else control of my life?
Submission doesn't play well in our society's soundtrack. The question of giving up control is a real and an honest query, though, and one we can learn to address.
It often begins by sharing our own stories of when we have taken control, but found that our plans didn't always work out. Rather than leading to freedom and independence, our attempts to put ourselves first often resulted in emptiness and brokenness. We made a mess out of our lives, the lives of the people around us and sometimes even the planet that we live on. Generation Z, who are often characterised by a fear failure and by a sense of feeling flawed, can easily relate to these experiences.
At the same time as showing how our self-focused behaviours do not usually lead to the kind of full life we imagine, we can begin to demonstrate how God has shown Himself to be trust-worthy. In our own lives, as well as the lives of countless people throughout Scripture and throughout history, we see that God is good, His plans for us are good and His ways 'work.'
It will always be a difficult act of the will to give up leadership of our lives to anyone else. But we can model to those who come behind us that rather than feeling like we are somehow losing ourselves in the process, it's a relief to let God lead.
Generation Z's practical questions need to be met with practical answers, born out of our own experiences as Christians and flowing out as we journey alongside them.

If you are looking for a programmed approach to sharing faith with Generation Z, that you can easily combine with the individual relationships and conversations you are having, we invite you to check out the Stir Course.
The Stir Course is a set of sessions that can be run in a variety of settings. Each session takes 5-10 minutes of prep time, can last anywhere from 15 – 60 minutes and consists of an interactive video followed by a reflective experience and discussion.
Discover Your Soul helps to stir up several spiritual longings amongst participants and highlights their desire to connect with someone or something greater.
Connect To God presents several practical examples of how Connecting To God benefits our lives.

Encounter Jesus

helps participants Encounter Jesus who was fully one with God.

Live Full Life

guides participants towards an invitation to be free from the mess we have made, to follow Jesus and to join God's plan.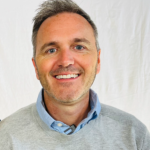 Darin Stevens

Darin (MDiv, Trinity Evangelical Divinity School) lives with his family in Oxfordshire, England. With over twenty years experience in leading youth ministry and training youth workers, as well as developing and delivering degree-level modules in Theology, Mission and Youth Ministry, he now oversees Start to Stir.