The Stirring Process Quick Check Guide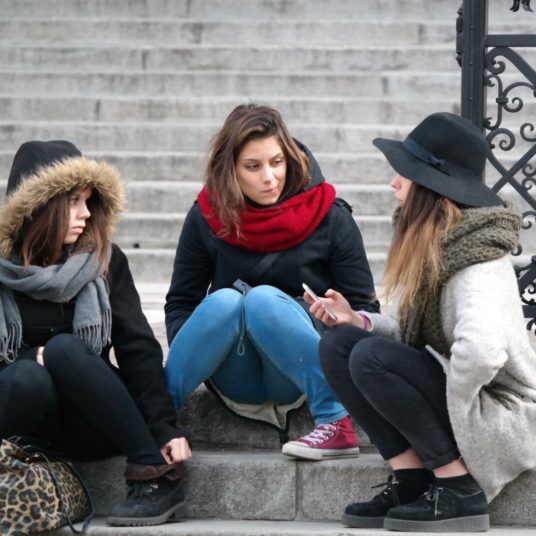 In the first four 'Beginners' Guide to Stirring' articles, we talked about the need for a different approach, with a new starting point, that is stimulated by fresh stirring topics. We also presented the Stir Course; a series of sessions you or your church can use to engage those who seem indifferent to faith. Whether or not you have a small group of people gathered who are ready for a more structured approach like the Stir Course, we want to keep talking about how to Stir in our everyday conversations and relationships.
People who are meeting me for the first time tend to peg me as an extrovert. I'm really not. When I was training for ministry as a young twenty year old, I actually walked around for several months with two or three conversation starters scrawled on a notecard that I shoved into my back pocket! My confidence in my ability to initiate an interaction, and keep it going, was low and I knew I needed a simple aid. Today, I don't rely on the card, but it sure helped me back when I needed it!
As we help you learn to Stir, I want to offer you your own 'notecard'; a quick set of bullet points that you can glance at as you practice stirring.
If you are the type of person who likes a memory device, think of these as the "3 S's and 3 I's of Stirring." As you progress through the steps, you will notice it's quite normal to move from irregular and informal interactions with the people around you to more consistent and intentional conversations.
The 3 S's and 3 I's of Stirring
Recognise that…
Sharing the gospel is typically a process.
That takes patience.
Is best done in step with the Spirit.
Stimulate spiritual curiosity
Look for common spiritual longings
Learn to stir them up through topics such as:
Suffering and Injustice
Awe and Wonder
Emptiness
Prayer
Desire for Connection
Origins
Superstition
Call attention to and interpret these longings
"I think you are spiritual!" or "I think you have a soul."
"I think that emotion shows your soul in action."
"I think you really long to connect with Someone or something greater."
Point toward the One our soul longs for
"I think that 'Someone' you are looking for is God."
"You may not believe it yet, but I do and I want to help you know Him."
Share your small 's' stories about how God is helping you today.
Help people experience God by praying for them and with them.
Explore the impact of a connection with God.
Decide together or as individuals to:
Read a Gospel then talk about it.
Watch a depiction of Jesus such as The Chosen.
Read The Jesus Storybook Bible by Sally Lloyd Jones.
Ask, "Do you want to connect with God and His plan?"
Through a conversation, a series of conversations or a tool:
Explain the effects of sin and separation from God.
Present the cost Jesus paid to overcome sin and conquer death.
Offer an invitation to freedom and full life in God and His Plan through Jesus.
Perhaps you will struggle to fit these six points neatly into your back pocket! But I hope seeing these principles all in one place will help put them into action.
We will continue to offer practical help for your personal stirring. We want to coach you in your conversations by helping you:
Adopt a healthy posture as a stirrer
Craft a set of questions you can envision using in your everyday relationships
Practice the key language that will stimulate curiosity and draw people forward toward an encounter with Jesus and connection with God.
These coaching moments will take place in our blog articles, social media posts, (short videos on the website), a few live training sessions and maybe even a community forum. (so we encourage you to follow us in those places)
So stay with us - and perhaps invite a few others along as well using the links below - as we Start to Stir!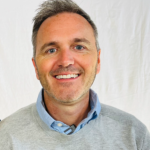 Darin Stevens

Darin (MDiv, Trinity Evangelical Divinity School) lives with his family in Oxfordshire, England. With over twenty years experience in leading youth ministry and training youth workers, as well as developing and delivering degree-level modules in Theology, Mission and Youth Ministry, he now oversees Start to Stir.