Have Questions?
Find answers to questions you might have about Start to Stir.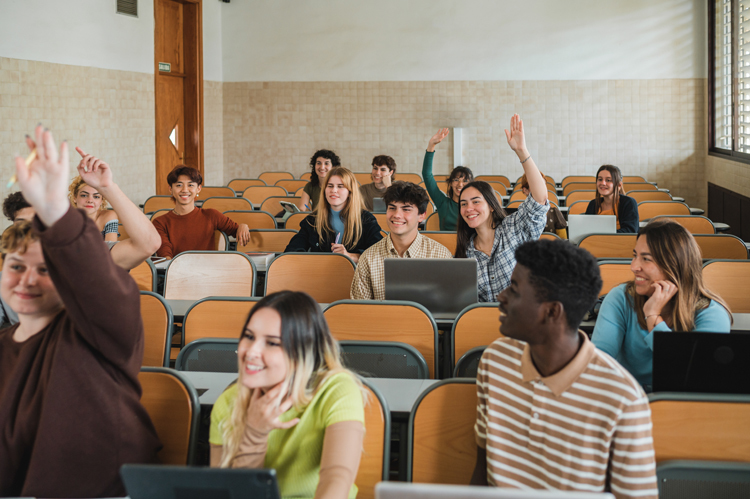 Questions About the Stir Course
Is the Stir Course a way for me to learn about sharing my faith or a programme to use directly with non-Christians?
The Stir Course is a set of sessions for you to use directly with non-Christians to help them get interested in exploring faith. If you would like to learn more about sharing your faith in a way that Stirs, start by reading The Beginner's Guide to Stirring.
How many weeks does the Stir Course run?
The Stir Course has 24 sessions – that's two terms worth of content. However, it is not necessary to do every session. Follow this link to hear our suggestions on how to run the Stir Course in as little as 12-14 weeks.
Do the Packs work in progression or do you choose the pack that looks most interesting for your group?
We suggest you do the packs in this order:
Pack 1: Discover Your Soul – These longings or desires shows we are spiritual
Pack 2: Connect With God – When we Connect to God, we experience this benefit
Pack 3: Encounter Jesus – Because Jesus was Fully One with God, he…
Pack 4: Live Full Life – An invitation to make Jesus your Leader and Forgiver

How does this fit with Alpha?
Our friends here in the UK will be very familiar with The Alpha Course, our friends in the US, less so. We have called it a 'pre-Alpha' course. It will help get people on the path towards exploring Jesus and the Christian faith.
Why should I use this instead of Alpha?
We find that people today who have no history with God or the church are asking different questions. Practical questions. Relevance Questions. Questions like "why think about faith in the first place?" and "what difference would God make in my life?" If you are committed to running Alpha, consider starting with Stir Pack One and Stir Pack Two to help get people ready for the Alpha Course.
Why not just start with Jesus and the gospel? Isn't that powerful enough?
We do want to get there, however, if people are not yet interested in knowing God, the gospel doesn't really sound like good news yet. It just sounds like information. Read more about this in article 2 of the Beginners Guide to Stirring.
Why do you use the word 'spiritual'? Isn't that a bit dangerous?
We are careful to define the word 'spiritual' in the very first session. When we use the word 'spiritual' we simply mean every human has a spirit or soul and possesses longings that reveal our soul in action.
How do I invite people to attend The Stir Course?
When you purchase a Stir Course we provide you with downloadable invites and coaching on how to get your group going.
What size group do you need to run The Stir Course?
The Stir Course can be run with as few as two or three people or adapted for larger groups such as an assembly or RE class. The optimal group size without having to adapt any of the sessions is somewhere between 5 and 20 people.
Do I need one pack for every person in my group?
Only the leader needs to purchase the Stir Course.
Why do you use YouTube videos rather than filming your own?
Video courses age fairly quickly and are only relatable to certain subgroups and cultures. By using videos in the public domain we can keep them updated and you can find your own that might suit your context better.
Is The Stir Course available in other languages?
We are working on it! We would love to make The Stir Course available as a download in several other languages. If you would like to help us translate, please get in contact.
I have an idea for how to make The Stir Course better. Are you interested?
Questions about Learn to Stir Training
Can you come talk to our leadership team about Stir?
Where can I get more examples of how to stir in everyday conversations?
How can I train my church to stir?
We can train your church, your outreach team, your staff or even your young people. Visit our training page to learn about our workshop offerings.